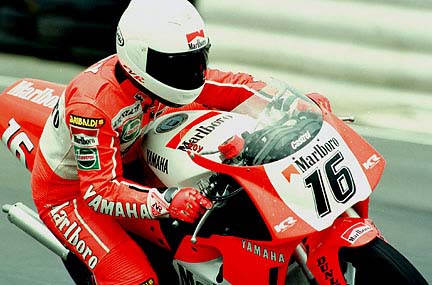 Thank you for your visit to my Homepage. I will share my experinces as a young rider who is very lucky to get a chance to join a racing training in Kenny Roberts Training Ranch (KRTR) in Barcelona and selected to join in Marlboro Team Roberts Asia (MTRA) in Marlboro Asia Road Racing Championship (MARRC) 1997.
I do realise that this humble Homepage is far from perfection. Therefore, I hope you could spare a few minutes to send me any messages, comments, ideas, and questions via E-Mail.
I truly thank you once again and hope you enjoy the following pages.


Yours,
Roy
---

This page has been visited
times since April 15, 1998.
LE FastCounter


Last updated May 7, 1998.